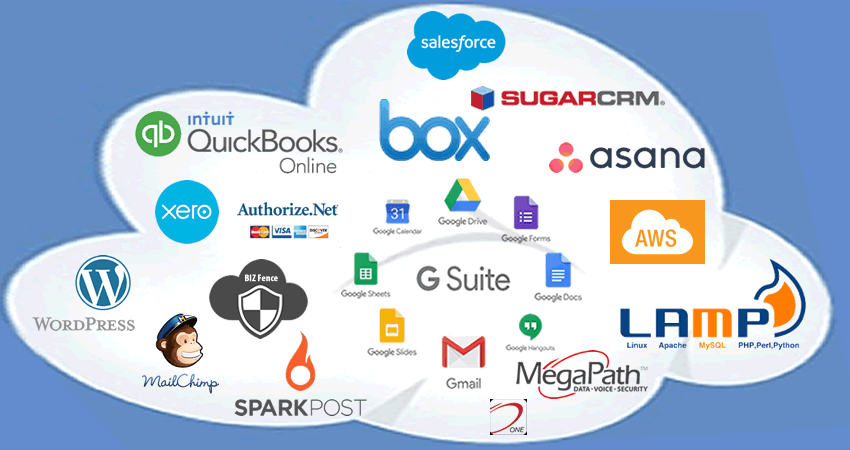 Keeping everyone in the organization connected at all times with Teammates, Customers and Vendors is indispensable in today's fast-paced, high-expectation environment.
Thankfully there are tools that make this easy…
Google Workspace Apps (formerly Google Apps for Work)
A cloud pioneer. Google is recognized as a trusted name and an industry leader in reliable cloud infrastructure.
Built for the cloud. G Suite was designed as an entirely cloud-based service from the ground up, so IT departments don't need to spend time and money maintaining any desktop components.
A complete package. The suite includes file storage and sharing with Google Drive, real-time collaboration with Google Docs, video meetings with Hangouts and professional email with Gmail, all for one single price.
Consistency and comfort. G Suite users enjoy the same experience across different devices, operating systems and browsers, and many employees already use Google products at home.
Google offers offline support for many of the G Suite Apps. Gmail, Calendar and Google Docs let users view, edit and create content when they're not on the Internet, syncing automatically when they reconnect.
Google Voice
Slash business phone costs. Empower employees with collaboration and mobility features. VoIP business phone service is available as a stand-alone solution or choose a fully integrated Voice and Data bundle for guaranteed Quality of Service (QoS).
With Google Voice, you can host voice and video conferences and share your desktop, start a one-on-one or group IM for rapid decisions, and make and receive voice and video calls—all using your Business VoIP number on any device including your smartphone.
Google Workspace Sites
A great tool for building your corporate Intranet on the web. A safe, secure and powerful collaborative tool for creating engaging, high-quality sites for your team, project or event. The sites look great on every screen, from desktop to smartphone. All without learning design or programming.